Materials Testing
Glantreo is committed to providing a wide range of quality materials science analysis services to our customers. We are certified to ISO9001:2015 and we are regularly audited by our customers.
Our services include a variety of Material Characterisation methods which can aid in your material development process and can also be applied to Rogue Particle Analysis. Regardless of the application, when you work with Glantreo you are working with a skilled team of postdoctoral chemists, putting our significant expertise at your disposal and delivering prompt, reliable and definitive results that you can trust.
Our workflow highlights our commitment to Excellent Customer Service with as much hand-holding as required along with our broad scope of knowledge in testing. Our expertise includes material science know-how, along with analytical, quality and calibration.
We have an extensive range of tests for different types of samples, using destructive and non destructive analysis. Samples may be in any phase, varying sizes, labile or not. We can often identify unknown samples as well as documenting known products.
Our customers both at home and abroad cover the gamut of industries. We provide services for our customers in Pharmaceutical, Medical Devices, Medical Technology, Chemical, Automotive and Aeronautical and Food sectors in over 60 countries
Routine tests:
Particle Characterisation
Cleanliness Method for Component Parts in the Automotive Industry — based on ISO16232: Cleanliness of components of fluid circuits

NEW

Density / Pycnometry
Differential Scanning Calorimetry (DSC)
Size Analysis (Dynamic Light Scattering)
Thermo Gravimetric Analysis (TGA)
Powder X-Ray Diffraction
X-Ray Fluorescence
Surface Area
Pore Size Determination
Solid State NMR
Particle Size Distribution
IR Spectroscopy
Inductively Coupled Plasma (ICP)
Differential Scanning Calorimetry
UV-Vis Spectroscopy
Inert Gas Fusion (IGF)
Microscopy
Transmission Electron Microscopy (TEM)
Scanning Electron Microscopy (SEM)
Atomic Force Microscopy (ATM)
Energy-dispersive X-ray spectroscopy (EDX)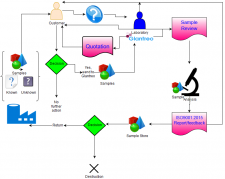 More Resources
List of Glantreo Techniques Please click here to see a full list and explanation of the test techniques and procedures that Glantreo carry out.
Janssen Case Study Investigation and study of corrosion effect of solvent systems…..Please click here to learn more.
Novartis Case Study Rogue particle analysis in solvent recovery plant…..Please click here to learn more.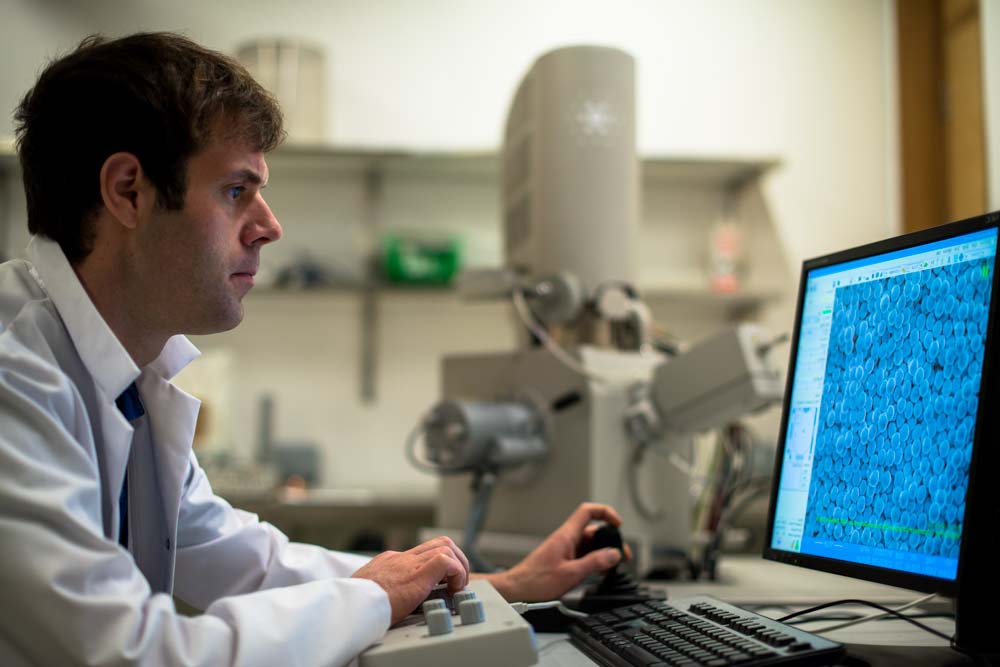 Recent projects undertaken by Glantreo:
Identification of rogue particles or foreign bodies in API manufacture
Identification of contaminants on biomedical devices
Identification of unknown materials found in foodstuffs
Process Improvement for API manufacture
Process Development for medical device industry
Physiochemical Characterization of Hydroxyapatite (HA)
Corrosion Studies on Stainless Steel Parts
Linting/Cleanliness of Cloth/Fibres
Identification of Insoluble Matter in API manufacture
Trace Chemical Unknowns Detection within the Pharmaceutical Industry
Identification of Contamination in Foodstuffs
Morphological inspection of API powders
Non Routine Testing of Chemical Samples
Chemical Composition Analysis of Inorganic Oxides
Particle size analysis of Inorganic Oxides (via Elzone and Malvern systems)
Surface Area Analysis of Inorganic and Organic Materials
Particle Size Analysis on Dust Samples (Occupational Monitoring)
Emission Monitoring (Sulphates/Chlorides)
Stack Monitoring
Carbon Black Comparison Testing
Insect/Spider Identification in Raw Materials
Insect/Spider Identification in Food Products
Food Contamination (Insects/Spiders/Mammals)
Limestone Solubility Testing
Soluble and Insoluble Matter
Acid Buffering Capacity in Animal Feed Products
Determination of Oxygen, Hydrogen and Nitrogen Content in biomedical implant devices via IGF
Determination of Carbon and Iron Content in biomedical implant devices via ICP
ASTM 1409, 1447 testing (IGF testing)
Dissolution testing
Dissolved Solids/Total Solids
Acrylamide Testing (solids and liquids)
ASTM F67 testing
ASTM E354 testing
ASTM 1926 testing
ASTM 1147 testing
ASTM 1044 testing
ASTM 1185 testing
ISO 13779 testing
Thermal Oxidizer residue testing
Particle size analysis on Fertilizer samples