Executive Team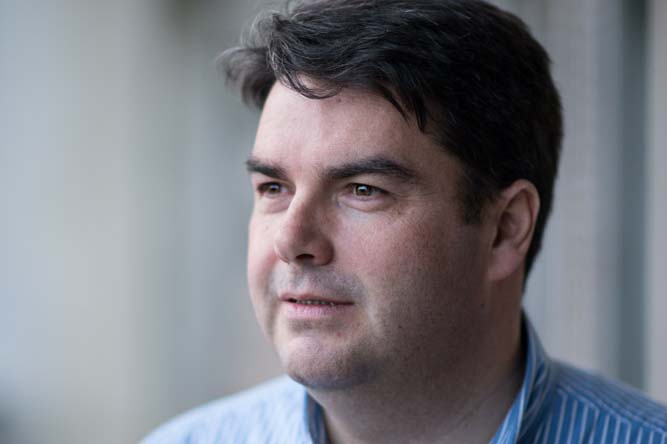 John Hogan, Chief Commercial Officer
John is Chief Commercial Officer (CCO) of Glantreo and has been instrumental in transforming Glantreo from an academic venture to a commercial and market focused company. Prior to joining Glantreo he held various Business Development & Financial Leadership roles within KineMatik (an Irish based enterprise software company) and he has also served as Commercial Director of Evergreen Foods. He held various positions including working for the Irish Department of Foreign Affairs in Ireland, Brussels and Vienna. John is a Chartered Accountant and received a Bachelor of Commerce degree from UCC. His loves are sports (rugby, golf, hurling) and family (wife Rachel and four kids). His goals for this year are to introduce 2 new technology lines in Glantreo and play off a single figure handicap in golf. Admittedly, these may be mutually exclusive.
John Hanrahan, Chief Technical Officer
John has been Chief Technical Officer (CTO) of Glantreo since 2008. John is one of the co-founders of Glantreo. He has seen it successfully transition from an academic based company to a successful commercial entity. John completed his PhD in materials science at UCC (Cork) in 2003. John held several post doctoral positions prior to co-founding Glantreo. The most successful parts of his scientific research have been licensed to Glantreo. John has authored in excess of 20 peer reviewed publications with several patents also filed. It gives John great pleasure to see jobs and wealth being created off the back of solid scientific research. When not in the laboratory John likes to play football/soccer (for our US cousins!) with his local club. Of course family life (wife + 3 'smallies') also takes up a significant portion of his free time!
Shirley Gallagher, Quality Specialist
Shirley joined Glantreo in 2016 to support the team on the road to certification to ISO9001;2015.  She joined a small vibrant team that have a great set of skills, strong work ethic and innovative products. She has regulatory knowledge, project management skills with a strong focus on quality and continuous improvement in a challenging, customer-focused environment. Shirley is an analytical chemist who has specialised in certain areas including calibration, validation quality and IT support systems. Her PhD from Ulster University investigated software and analytical solutions in 'An Investigation of Polycyclic Aromatic Hydrocarbons in a Belfast Gaswork Site'. One of her strengths is to empower organisations to create competitive strategies, using a unique set of tools and IT solutions. She is passionate about the environment and plans to explore research opportunities with Glantreo in this space going forward.  She mentors people in STEAM events through a host of organisations including coderdojo, CEF and national science events. In her spare time she swims, creates ceramics and is currently learning Spanish. Shirley is a Toastmaster and an occasional Gaelgloir. She has no sports affiliations whatsoever and the lads are coping well with this change in perspective.
Victor Langsi, Development & Operations Chemist
Victor is an experienced and innovative PhD Analytical Chemist with strong team working and leadership skills developed through a host of environments. He is skilled in Good Laboratory Practice (GLP), GMP, Spectroscopy, Thermogravimetric Analysis (TGA), High-Performance Liquid Chromatography (HPLC), and GC. Victor holds a Doctor of Philosophy – PhD in Analytical Chemistry from University College Cork. His skills in the preparation of tailor-sized silica based materials and characterisation using SEM, BET, DLS and Zeta potential techniques made him an ideal candidate for the role. Along with technical writing skills, Victor can fluently communicate in 5 languages including English, French, German and Russian. A native Cameroonian, Victor is a keen soccer fan and player. He also plays lawn tennis, enjoys singing in a choir and is active in his local community supporting others through mentorship.
Joseph Mc Grath, Operations and Development Chemist
Joseph McGrath is Glantreo's most recent recruit, joining in 2018. Joe is an experienced and innovative PhD Materials Chemist, with strong team working and leadership skills developed in roles in industry and academia. He graduated from Tyndall National institute in 2013 with a PhD entitled 'Development of large scale colloidal crystallisation methods for the production of photonic crystals'. Joe is skilled in materials analysis (SEM, viscosity, pH, mechanical, optical, and thermal analysis), and is experienced in chemical handling and testing (particulates, adhesives, polymers). Joe has gained expertise in Quality systems and standards, and Good Manufacturing Practice (GMP) during his time in industry. Joe has several years' experience in supervising, mentoring, and training junior staff members and PhD students. He is an avid fan of lifelong learning continuing to adapt and grow his knowledge to meet changing markets. Joe thoroughly enjoys sharing his knowledge with children to foster a love of science and has volunteered as a STEAM demonstrator at various science events. Joe is also a keen football fan and has coached his son's team for the last 6 years.
Scientific Advisors
Professor Michael A Morris
Mick graduated with a PhD from Liverpool University in 1982. He was a post-doctoral fellow at Imperial College in London before moving to Strathclyde University as a lecturer before, in 1987, taking an ICI endowed lectureship at Cardiff University for research into surface science and catalysis. This was followed by a move to ICI as a research scientist with particular interest in developing high temperature catalysts and during this period he worked with academic groups in Cambridge, Nottingham, UMIST and Edinburgh. He was appointed to a post in Materials Chemistry at UCC in 1993 where he currently leads the materials science group and is currently Head of Department. Prof Morris is also a Principal Investigator at the Tyndall National Institute. Prof Morris is also associated with the new AMBER research centre at TCD where he is responsible for handing industrial engagement. Prof. Morris has authored over 300 peer reviewed papers and more than 20 patents and has an H-index of 38. He has some strong industry relationships with close industrial links with several companies including Intel, Merck Millipore and Depuy that have supported his work in several industrial fields.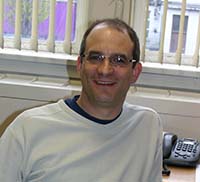 Professor Justin D Holmes
Justin is Professor of Nanochemistry at University College Cork (UCC), Ireland. Since joining the Chemistry Department at UCC in October 1999, he has established an active research group in the synthesis, assembly and characterisation of nanoscale materials for electronic, energy, environmental and catalytic applications. He is Group Leader of the Materials Chemistry and Analysis Group at the Tyndall National Institute in Cork and a Principal Investigator within the Centre for Adaptive Nanostructures and Nanodevices (CRANN) and the Advanced Materials and BioEngineering Research Centre (AMBER), based at Trinity College Dublin (TCD). Prof Holmes is co-founder and currently Chair of the Scientific Advisory Board for the UCC spin-out company Glantreo Ltd and is an Associate Editor for the Journal of Materials Chemistry C.
Professor Jeremy Glennon
Jeremy is a graduate of the National University of Ireland, having obtained B.Sc (first class honours) and Ph.D. (1979) degrees in Chemistry from UCD. In 1979, awarded a postdoctoral fellowship by the Research Institute (Hospital for Sick Children, Toronto, Canada) to study the environmental and biological chemistry of nickel, of relevance to nickel carcinogenesis. Joined the staff of the Department of Chemistry, UCC, in 1982, and is at present, Professor of Analytical Chemistry and Head of the Analytical Chemistry division. Supervised more than 60 research PhD and MSc students and established successful postgraduate MSc and Higher Diploma degree courses in Analytical Chemistry, Pharmaceutical Analysis and Environmental Analysis. Published more than 190 research and conference papers, and acts as external examiner at UMIST, and as referee for EPSRC (UK) and NATO Collaborative Research Programmes. A member of Enterprise Ireland Strategic Research Panel (1998-2001) and on assessment panels for the Civil Service & Local Appointments Commissioners. In addition, acted as director of ATS Short Training Courses in Advanced Analytical Techniques for Industry and as a member of EU Thematic Networks (PROGRES, TRAWMAR). Regional Representative of the Institute of Chemistry in Ireland. Associate Editor of Analytical Letters. Co-director of the Supercritical Fluid Centre (SuperCentre). Deputy director of the Analytical and Biological Research Facility (ABCRF) and member of the Environmental Research Institute (ERI), at UCC. Recently appointed member of the Federation of European Chemical Societies (FECS) Working party on Nanoscale Chemistry.