Se Nanoparticles
Se naonparticles have a strong absorption rate, typically around 565 nm. They have a bright red colour, thus can be used as biological sample staining reagent with permanent colour. In addition, Se nanoparticles have shown strong anti-cancer effects both in vitro and in vivo. Compared with Se element, Nanostructured Se showed less toxicity tested both in vitro and in vivo. Glantreo now provides functional selenium (Se) nanonparticles for biomedical research. We can also provide other Se naonparticles based products based on customer requests.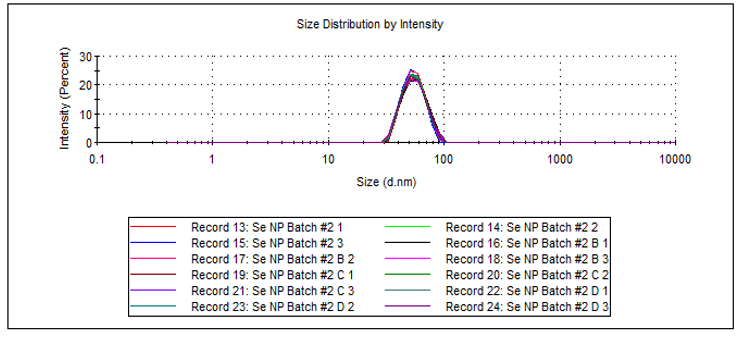 End applications for Se Nanoparticles include:
+ Increased bioavailability of Human Food/Animal Feed supplements
+ Medical devices
+ Anticancer as part of anticarcinogenic therapy
+ Solar cells
+ Skin care products
+ Agriculture as an additive to fertilisers
+ Anti-diabetic
+ Anti-inflammatory
See link to paper below under Product Data and References for more in depth review.
Product Data and References
Typical Physical Properties
| Attribute | Value |
| --- | --- |
| Particle Sizes | 80nm, 150nm, 250nm |
| wt% of dispersion | 0.01%, 0.15% |
| Pack size | 5ml as standard but larger available |